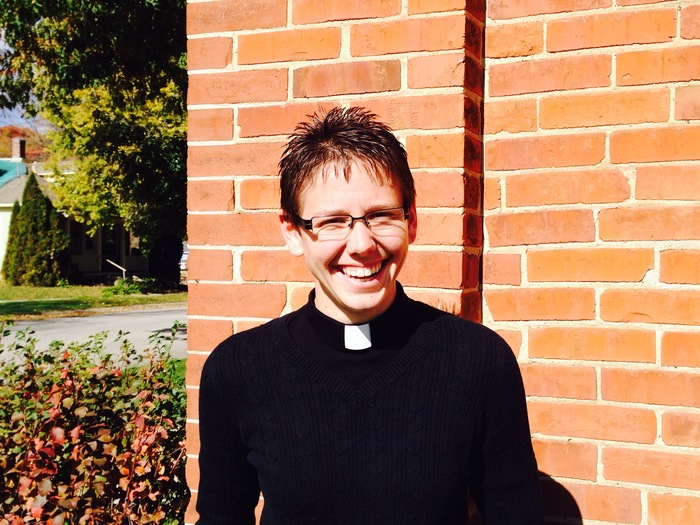 Rev. Laura Arnold
Senior Pastor
Pastor Laura began serving in Decorah in January of 2013.  She and her partner, Karen, moved to Decorah from Atlanta, GA, where Laura served as a hospital chaplain and as the Associate Minister for Theological Education for the Southeast Conference of the UCC.
Pastor Laura brings with her a contagious smile, a witty sense of humor, a passion for social justice and community development, and a love of the church and its people.  She deeply believes that to be the church, we must foster radical hospitality and welcome, lead and be in service inside and outside the church walls, and be active in the local community and in the world in ways that demonstrate God's love and embody God's call for justice and provision.
A self-proclaimed church nerd, Pastor Laura was called to Decorah UCC to nurture congregational and community life alongside an energetic congregation of folks who are living into and striving for a life together grounded in worship, love, and service.  Inside the church, you'll find her  cultivating opportunities for the congregation to celebrate God through prayer, music, confession, preaching, sharing, and sacraments.  Outside the church, you'll find her around the community volunteering, roaming around town on her bike, engaged in conversation at the coffee shop, walking their dogs, or enjoying the city's green spaces.  Wave or say hello when you see her around and about.
Pastor Laura's office hours vary week to week but she is often around the church and is always available by phone, email, or by apt.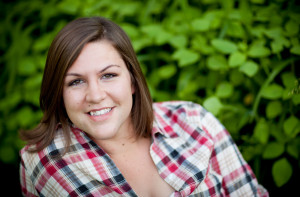 Sara Hanssen
Administrative Assistant
Sara moved back to Decorah in 2014.  She's a graduate of Luther College where she majored in anthropology and international studies.  She likes to spend time with family and friends, cooking, canoeing the Iowa, and playing with her dog, Gus.  Sara is currently also a midwife's assistant.  At the church she keeps our office running and coordinates communications. Email Sara at decorahucc@gmail.com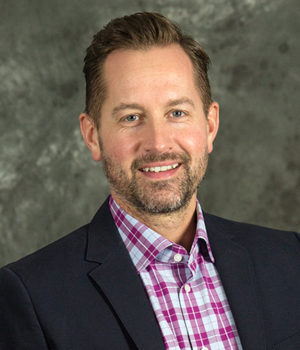 Brett Robison
Director of Music and Collaboration
Brett Robison is an assistant professor of music at Viterbo University in La Crosse, WI. At Viterbo University, Brett conducts the Concert Choir, 9th Street Singers, and Women's Chorale. Brett also teaches conducting, choral methods, voice lessons, music appreciation, and serves as the Artistic Director for the annual "A Viterbo Christmas" concerts.
Brett Robison has conducted choirs and orchestras at all levels for the past twenty years. As a choral conductor, he has also served on the faculties of Waldorf University and Upper Iowa University. As a public school music educator for almost ten years, he taught general music and choral music to grades K-12.  Brett continues to be in demand as a clinician and festival conductor of choirs and orchestras of all ages and ability levels.
As a church musician, Brett has served congregations throughout the Midwest, New Mexico, and Arizona.  Most recently, he served as the Director of Music and Arts Ministries at Paradise Valley United Methodist Church in Paradise Valley, Arizona. Brett also served two UCC churches during his time in Arizona; Shadow Rock UCC in Phoenix and Good Shepherd UCC in Sahuarita.  Brett co-founded the music nonprofit organization, Scottsdale Musical Arts and served as the artistic and executive director. Brett created and directed the youth symphony and adult orchestra programs.
Brett Robison's education includes a BA in music education from Luther College, a Master of Music from the University of New Mexico, and a DMA in choral conducting from the University of Arizona (expected completion December 2017.)  Brett is married to Jennaya Robison and his children are Elise, Grace, and Benjamin.

Kathryn Thompson
Minister of Children's Ministry
Kathryn Thompson joins Decorah UCC as Minister of Children's Ministry after a brief introduction to the church last summer, when she worked as the summer coordinator for the Kids Lunch Club program.  Through that experience, Kathryn became passionate about the mission of the larger UCC church, as well as the mission of the driven congregation in Decorah.  She brings experience of working with youth from her camp counseling days, teaching Sunday school, coaching athletics, and her current job working as a High School English teacher at Decorah.  She is excited to get to know the children and the youth at heart of Decorah UCC!
Email Kathryn through the office at decorahucc@gmail.com.